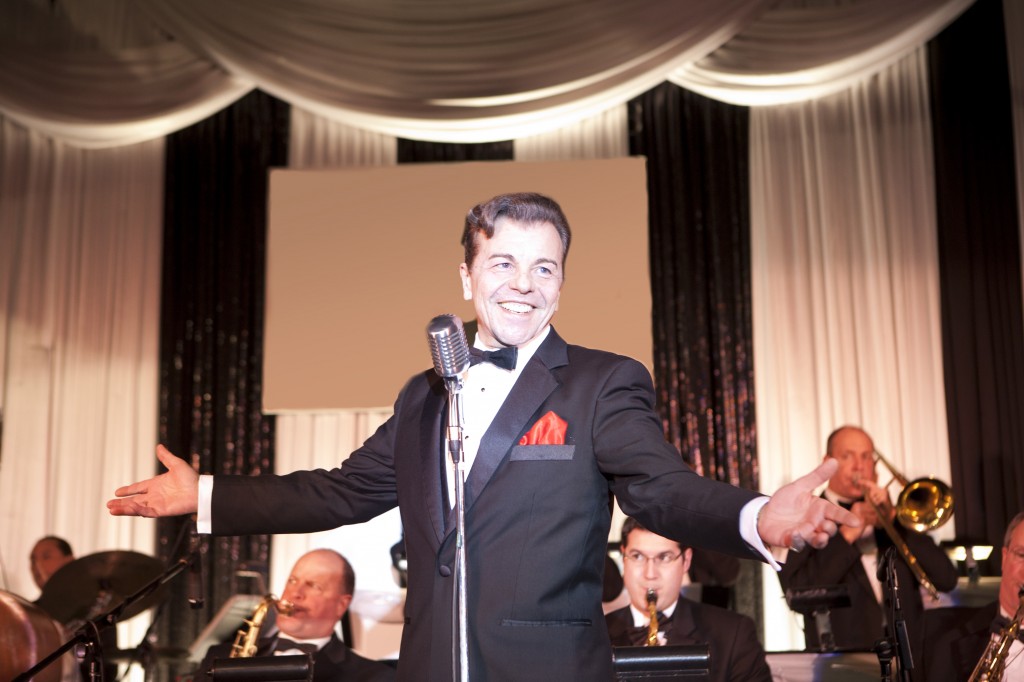 Olivera Music Entertainment was Music Producer for this Holiday Celebration, which included:
"Vaughn Suponatime with the Olivera Orchestra 17-pc. Big Band" with a swinging big band music atmosphere for everyone's listening and dancing pleasure.  Vaughn Suponatime's impersonation of Frank Sinatra included such classic hits as "Come Fly With Me", "Fly Me to the Moon", "Luck Be a Lady", and "My Way".  The Olivera Orchestra provided the dynamic accompaniment, along with features such as "Jumpin' at the Woodside", "You'd Be So Nice to Come Home To", "Old Devil Moon", and "In the Mood".
In another area of the museum, Olivera provided a combination of Karaoke and Rock Band Karaoke. Guests could showcase their talents as a solo artist or in groups.  Rock Band is the latest trend in Karaoke, allowing instrumentalists to participate as well as vocalists as the featured entertainer.