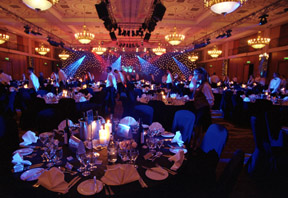 Successful Entertainment Production
Tip #9 – The "Bee's Knees?"
A phrase coined in the 1920's, the "bee's knees" was popularly used to describe something or someone outstanding. No one is quite sure exactly how it came about, but it's fun, catchy, and memorable – just as your event should be. So how do you make your soiree the "bee's knees"?
Be Creative – Theme your event. From beach bash to fairy tale ball to Addam's Family Christmas, we've seen it all. Olivera Music Entertainment will help to make your wildest vision a reality.
Be Swingin' – Shall we dance? Of course! Never be afraid to set up a dance floor at your soiree. No matter the age of your guests, our musicians know how to keep 'em tapping from first beat to the last.
Be Tasteful – Remember who you are hosting; keep the theme and entertainment both relevant and enjoyable. With experienced DJ's and musicians, we can assist you in selecting repertoire most suitable for your guests.
Be Fun – Add a surprise. A special performance, whether it be a musician, dancer, or even a celebrity, will spark excitement and make your event memorable for everyone!
Be Organized – 'Lights, camera, action!' The day has arrived, but are you ready? Planning an event can be a rewarding and enjoyable experience, as long as all details are well-kept and organized. With Olivera Music Entertainment, your Production Manager can help guide and assist you through the process so you stay worry-free.
Be You – You don't have to be a Broadway star to put on a good show. Stay true to your vision – we'll help you achieve it.